A Matter of Fishing Line Innovation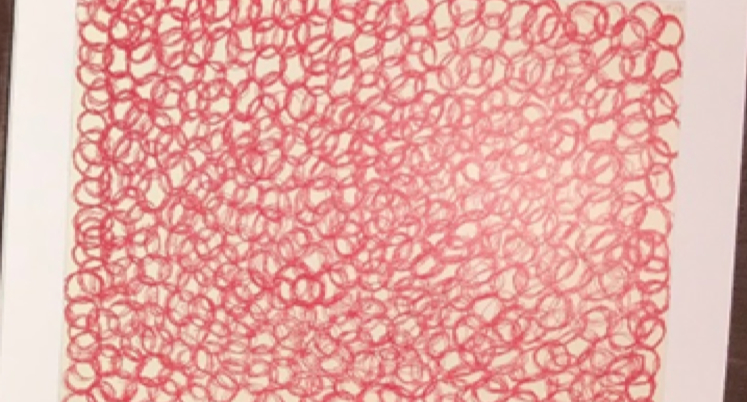 I once found myself on the wrong side of a Louise Bourgeois exhibit. By wrong side I mean, all could see were the crates. I missed it. The next best thing was the box of wonderful note cards I bought in the MoMa gift  shop – "What is the Shape of This Problem?" The inside of the card above reads: "To Unravel a Torment You Must Begin Somewhere"
Seeing this card brought to mind my own expression on the topic of torment – when things have gone more than sideways:
"This situation feels like 50 yards of fishing line … out of the reel… and balled up on the end of the dock."
When you find yourself on the end of the dock will all of your line out … all at once, here are three points to keep in mind:
Take your eyes off the ball of fishing line and look out from the dock – across the water – see the trees or imagine how many fish are looking up at you and how thankful they are that you have no line. This is also a good time for a big, deep breath.
Realize that every balled-up fishing line – like every problem – has at least two starting points. For fishing line, starting points are found at either end. What are the starting points for your situation?  Pick one, start and see what happens.
How do you untangle 50 yards of fishing line? One yard at a time. The same is true for the situation you or your organization find yourself in. Take one step and then the next. Steady progress and celebration of every yard gained are key.
Let me know about how you handled your last ball of fishing line or whatever else you have untangled in your life or work.
Be sure to sign up so you will be the first kid on your playground to hear what's new or what's next from A Matter of Innovation.