A Matter of Dewey Innovation – JPM2020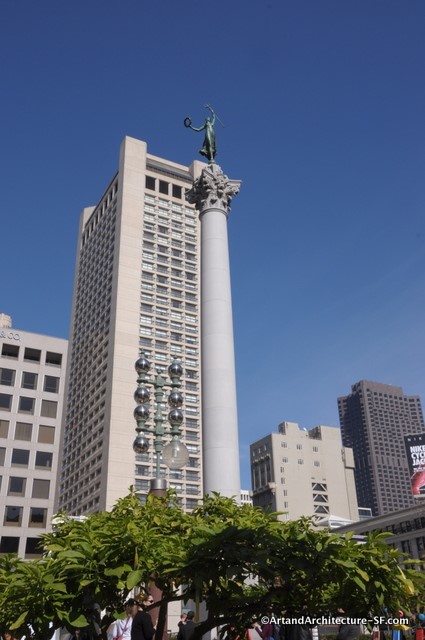 January 7, 2020
We no sooner unleash 2020 when JPM Week is upon us.  I refer to the JP Morgan Healthcare Conference (#JPMWeek, #BioWeekSF).  Except for those over achievers who are at CES in Viva Las Vegas this week, JPM Week is start of the New Year for all us kids on the Healthcare playground.
For me, JPM Week is like Disneyland … on a major holiday … without a FastPass.
However, as soon as I accept the fact that I will not be able to ride every ride, I slow down and enjoy the ones I do. 
Guides like this one from Halloran Consulting, Big4Bio and California Life Sciences Association (https://big4bio.com/sdm_downloads/on-your-mark-2020-the-complete-guide-to-bioweeksf-first-version/) which provide JPM Week event listings are more than a dozen single spaced pages long.  It is a zany time. Although I do enjoy seeing so many people crowded into many of the art galleries in that part of town which are transformed into terrific venues for shop talk, deal making and well – just plain gossip!
Because of this zaniness, I changed up my strategy for JPM Week several years ago. Instead of buzzing through crowds at double booked events, I settled in on a few events – particularly the ones where many of my "outside Silicon Valley" friends were in attendance. 
Next, I looked for opportunities to have dinner with two of my friends who I think would enjoy meeting. On top of that, we usually walk a few blocks away from the main Union Square area. Every time, my friends and I have enjoyed the break and the opportunity to recharge before hitting the next event. 
Finally, still basking in the glow of Navy's win over Army last month, I wanted to share another observation to season your JPM Week.
At some point as you zig zag across Union Square during JM Week, I invite you to pause at the Dewey Monument.  It's hard to miss – look for the granite column holding up the bronze statue of "Winged Victory."  The monument was dedicated by President Roosevelt in 1903 to recognize Admiral Dewey's victory at the Battle of Manila Bay. 
One side of the monument includes Dewey's orders from Secretary of the Navy (SECNAV) Long:
War has commenced between the United States and Spain.
Proceed at once to the Philippine Islands.
Capture or Destroy the Spanish Fleet.
Monuments such as this are enduring reminders of my years "along the banks of the Severn" as a midshipman and then serving in the US Navy.
For me, I find this memorial no less encouraging in my approach to business and especially to crazy times like those of JPM Week. Here is the check list to help make the SECNAV's order to Dewey's your own.
Be crystal clear about the current situation. The threat of war with Spain was looming.  It has come to pass.  Clearly identify who the enemy is. Sometimes it helps to remind folks who is an ally.
Provide clear and unambiguous instructions for the NEXT RIGHT step. Of all the things that also needed to happen, Dewey was told what was NEXT and right now.  Both are important to clarify purpose.
Dewey was given a very clear success criteria. Capture or Destroy. Which one was left up to the man best positioned to make that call. What I like is that there is still room for personal initiative, ingenuity and on the scene decision making. Dewey was given the option – capture or destroy – either one is acceptable.
Just to finish the story, shortly after arriving in Manila Bay, Dewey and the U.S. Asiatic Squadron had achieved the "destroy" option.
As you are thinking now of your own "clear orders" for yourself or team that will be attending JP Morgan 2020, I hope you will stop by the Dewey Monument to catch your breath and reflect on SECNAV Long's message.
CLEAR about the present situation
SPECIFIC in the next right step
DEFINED success criteria  
One last point of Naval Heritage to start off 2020 – The Battle of Manila Bay is the where Dewey famously commenced the bombardment with the order:
"You may fire when you are ready, Gridley"
Here's hoping that the little slice of Navy you will have considered and implemented at JPM Week will provide points of reflection for you, your team and all the innovation that lies ahead this year.